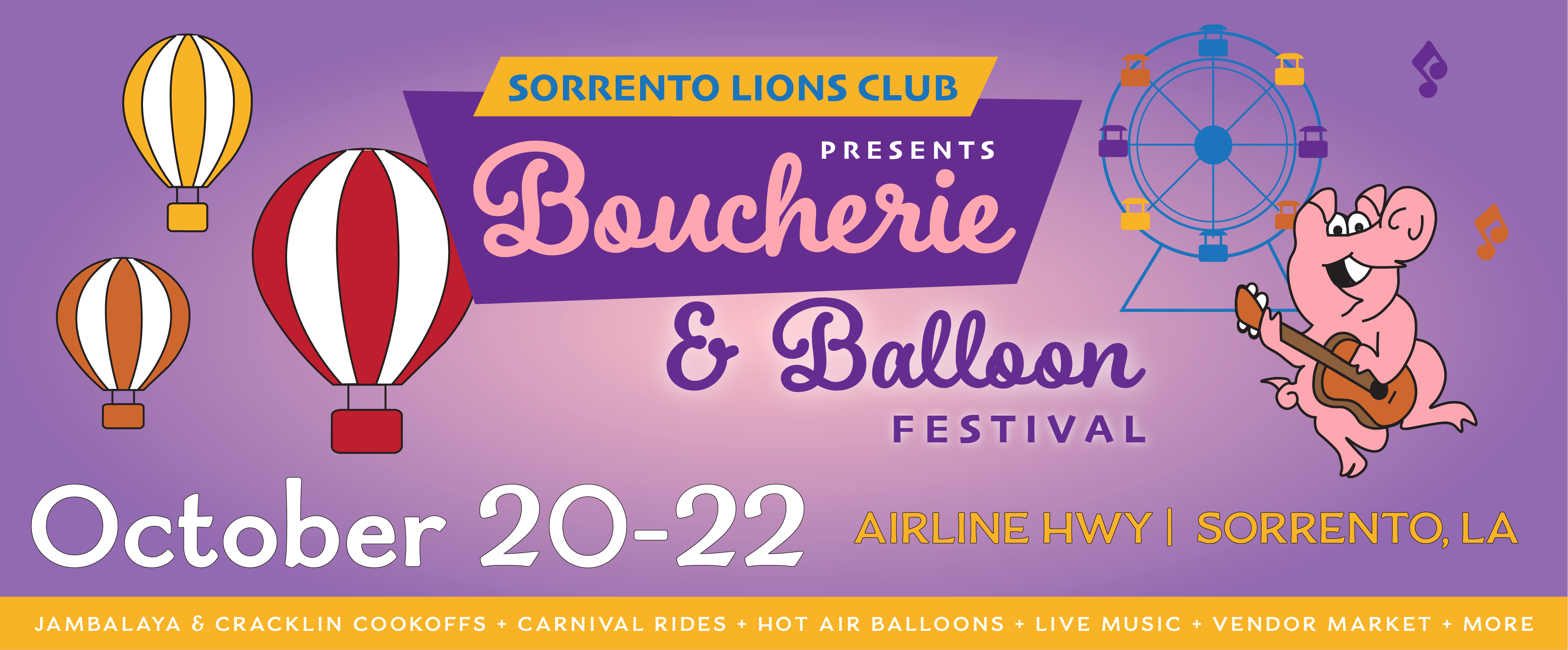 Festival Map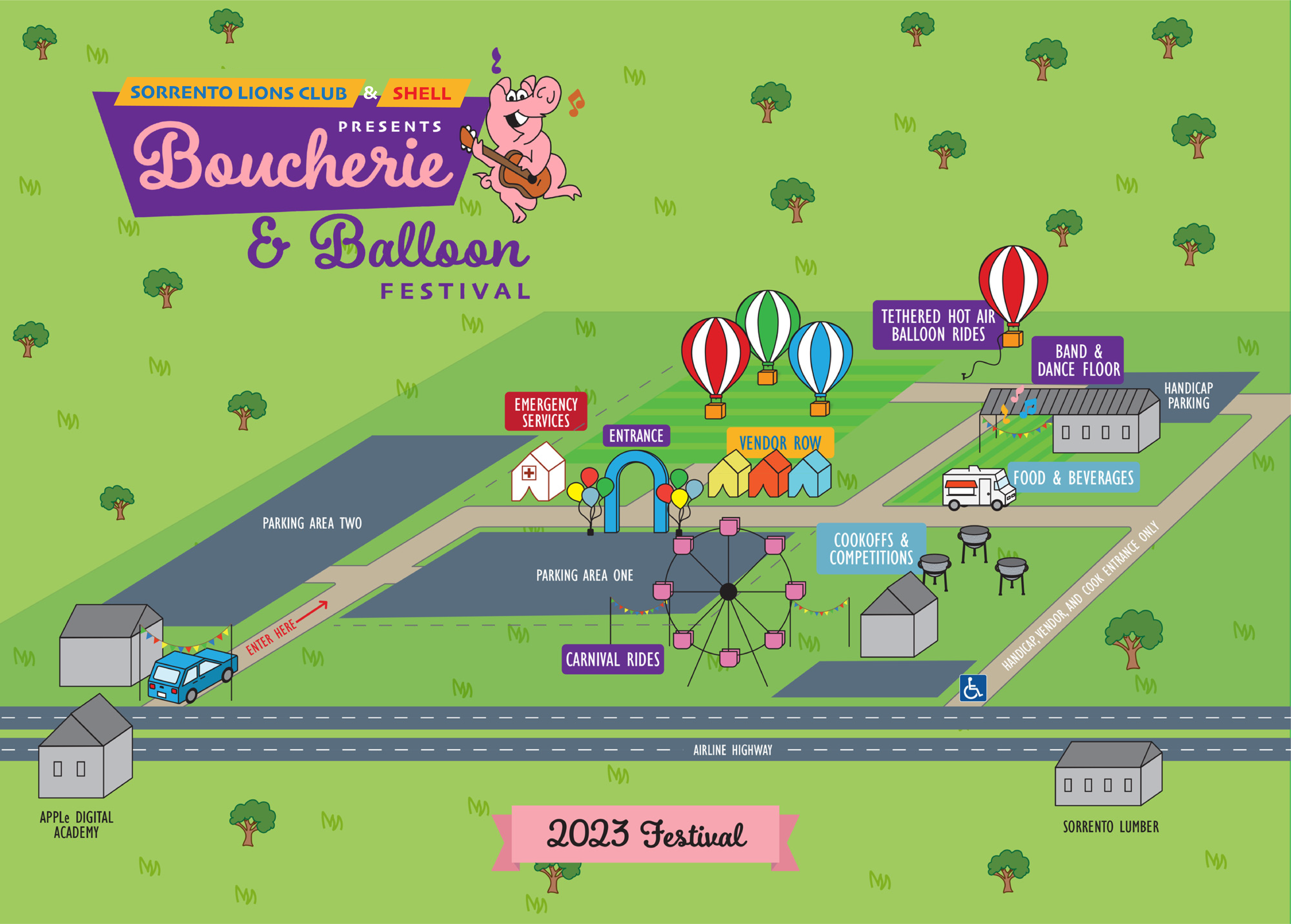 2023 Festival Announcement
The Boucherie and Balloon Festival returns on October 20-22, 2023!
‌From hot air balloons to jambalaya and cracklin' cookoffs, live music and plenty of shopping,
‌we've got festivities you and the family won't want to miss.
Make sure to follow us on our social channels, and check back here for updates as they are announced.
Our Charitable Causes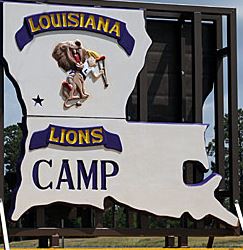 Louisiana Lions Children's Camp
The Louisiana Lions Children's camp is a state project of the Lions clubs of MD-8 Louisiana and is provided free for children with Special Needs, Diabetes, Respiratory Disorders and Childhood Cancer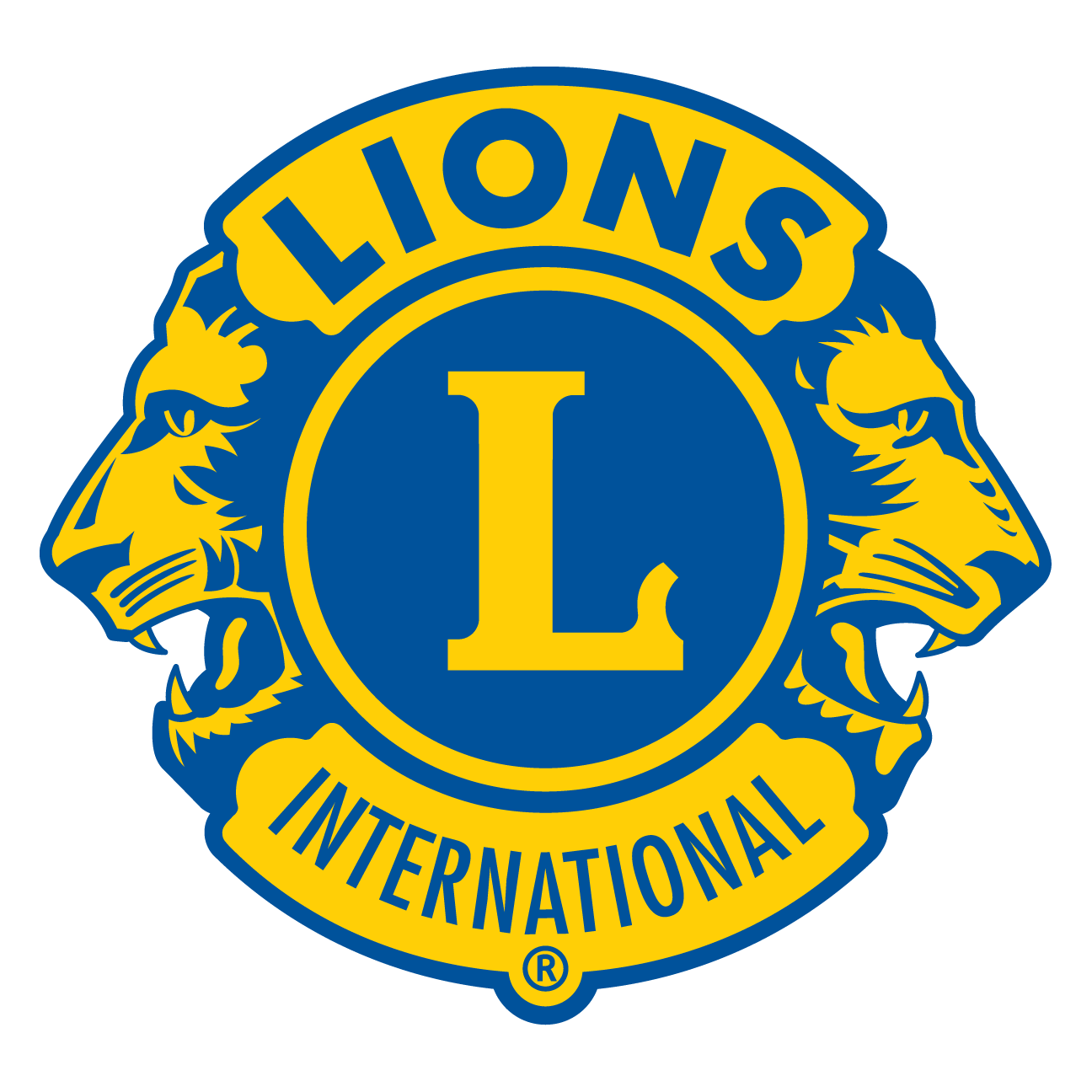 Lions Club International
Lions Club programs include sight conservation, hearing and speech conservations, diabetes awareness, youth outreach, international relations and many other programs.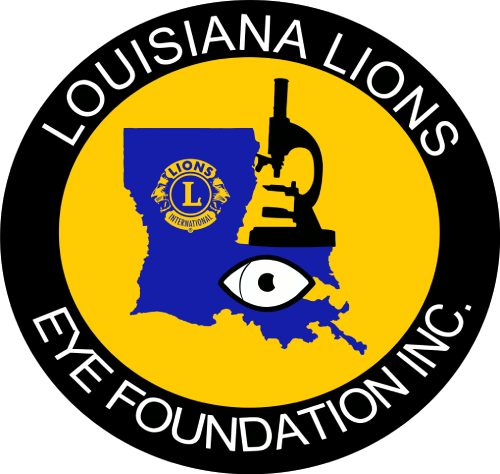 Louisiana Lions Eye Foundation
The Louisiana Lions Eye Foundation serves thousands of residents each year through eye exams, eyeglasses, surgeries, low vision services, eyeglass recycling and vision screenings. One of the chief programs of the Louisiana Lions Eye Foundation is Cubsight, where tens of thousands of pre-school aged children are screened every year.
About Us
Our mission includes serving our community and beyond by providing volunteer services and raising funds for humanitarian activities. The festival is our prime fundraiser to support the Louisiana Lions Eye Foundation and the Louisiana Lion's Children's Camp. In addition, this event provides resources which allow us to supply glasses and hearing aids to those in need in our community and to send handicapped children or children with juvenile diabetes to camp during the summer.